Come visit our shop in tartu mnt 87e tallinn!
E-shop

WE`LL FIND THE BEST SOLUTION THAT MEETS YOUR NEEDS!
Smiletex - workwear that works as hard as you do!
Smiletex - workwear that works as hard as you do!
The best selection of high-quality textile products for the HoReCa sector in Estonia! Our selection includes over 150 aprons, almost 200 different chef's jackets and blouses, as well as for professionals working in the service sector, from tunics and blouses to t-shirts and bow ties. Including other business sectors such as hotelsand SPA-s, beauty and medicine. We have succeeded in making available various world-renowned brands to Estonian customers.
We look forward to seeing you in our showroom, where you can try, buy or order products with just the right brand and value for you.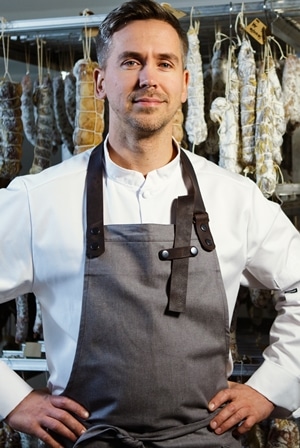 Anti Lepik, Executive Chef at AS Tallink Grupp, four-time World Oyster Opening Champion
"My definite favorite today is LeNouveauChef. I Can honestly say, that I haven't worn such a comfortable workwear yet. The chef's jacket conforms perfectly and i can't even feel it on me. The material is breathable, a perfect fit and completely representative. It is extremely convenient to work in the kitchen at different room temperatures."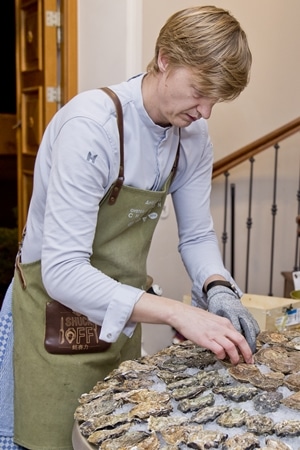 "I`ve always appreciated high quality products on my kitchen therefore a partnership with Smiletex and Kentaur has always supported zero waste and sustainable practices so I´m proud to bring Kenaur products to Fotografistika Tallinn."
Peeter Pihel, Chef, Co-Founder Fotografistika Tallinn, "My home land and sea. Estonia" author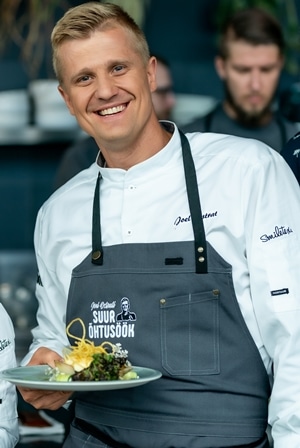 "Our cooperation has been super fast, exciting and at the same time easy, because Smiletex represents both the classics and the high fashion of the restorant world. I commend Kentaur's products for their design, innovative solutions and sustainability. Through them, we have always found the right solution for me."
Joel Ostrat, Chef, Restaurant entrepreneur, TV host "Joel Ostrat´s Great Dinner"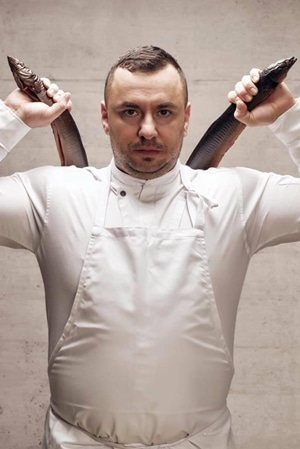 "I like to serve dishes that are beautiful and appetizing. The same goes for my chef clothes – modern, comfortable and beautiful. Kentaur became my favourite brand precisely because of the reliability, design and material of their clothes. In addition to the personal and professional service in the Smiletex. This is the basis of our successful cooperation."
Dmitri Haljukov, Founder Premier CRU, Selver Gourmet , "My kitchen. My soul." author
Dimitri Demjanov, Chef and CEO in Gloria 1937, President of Bocuse d`Or Estonia
Erlis Schönberg, Chef, Lest ja Lammas Resto ja Vetsi tall, "Maitsemeelelahutaja" author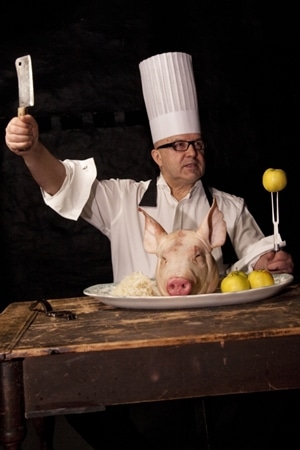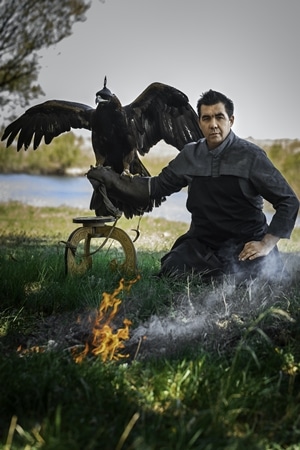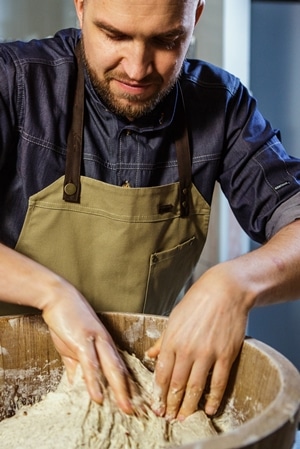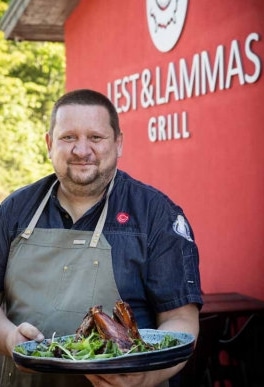 "Whenever I happen to come to Tallinn, I try to visit the Smiletex showroom and replenish mine and my teams clothing. With a pleasantly direct and professional service, a wide selection of high-quality chef clothes helps me to always find a solution to my urgent purchase wishes. I like the Kentaur brand because the clothes are really very practical and stylish, fit well and last for a long time."
Rustam Tangirov, Chef and Founder ST.Peterburg restaurant Teriberka TR Bar, owner of numerous international culinary awards
"Smiletex – the master of tailoring our unique and stylish solutions which are chosen according to taste and place concept to you :). All this is supported by a wide range of high-quality brands and a very professional and personal approach. My personal favorite is Kentaur. Their innovative solutions, details and, of course, Danish design and quality."
Maido Maiste, Chef, restaurant Tsunft / restaurant-vinotheque-bakery
"The textiles that are well-suited for both the kitchen and the hall of our company have been planted on our backs by the Smiletex team. Many of our men felt like they had been given wings! The jackets they wore straightened their posture and gave them more confidence. Their Kentaurs denim jacket and a military toned apron made the team work with the same rhythm and synchronize their workflow."
Erlis Schönberg, Chef, Lest ja Lammas Resto ja Vetsi tall, "Maitsemeelelahutaja" author